Evaluation and Treatment for Adults
Screenings, Assessments and Treatments
Speech Therapy
Services for Adults
Improve voice tone, volume, pitch, and quality with LSVT LOUD.
LSVT LOUD is a speech therapy method for people with Parkinson's and similar conditions. It is research and evidence-based. LSVT LOUD consists of high frequency, high intensity, and high effort practice. The goal is to achieve normal, healthy vocal loudness in everyday life. The exercises address bowing of vocal cords, the ability to physically get loud, and retraining the patient to use a loud voice.
Mild Cognitive Impairment (MCI) education and treatment.
Some older adults have more memory or thinking problems than other adults their age. This condition is called mild cognitive impairment, or MCI. These individuals still can perform most daily living activities independently but are experiencing more cognitive problems than others their age. 
SLPs can help provide education and strategies to reduce risk factors and further decline. Jess has specialized training and education in MCI and is currently completing an SLP doctorate by studying the effects of working-memory training on MCI. 
Memory training, strategies, and exercises for MCI and dementia.
SLPs are uniquely trained and educated to work on cognitive-linguistic disorders, including memory loss. Jess has additional knowledge in working memory exercises and compensatory training for MCI. 
Jess can provide spaced retrieval training, environmental strategies, and communication training for individuals with severe memory deficits, including dementia. 
Dysphagia (swallowing) treatment to improve safety and enjoyment with oral intake.
Dysphagia intervention may concentrate on swallowing exercises, compensatory swallowing strategies (including posture considerations), bolus consistency modification, and caregiver/patient education. 
Jess has extensive experience and specialized training in dysphagia, including MDTP (a systematic dysphagia rehabilitation program) and compensatory training for those with dysphagia secondary to dementia. 
Above Services are Currently Offered Online in California, Oregon, & Washington.
In-Person Services Offered at our NW Portland Clinic.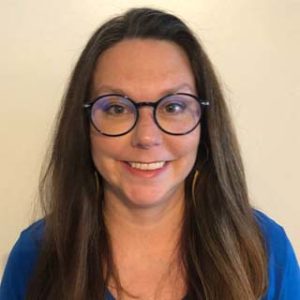 Get Started with a
Free 15-minute Consultation
Please fill out the contact form and you will then be directed to our online booking system where you can schedule a free 15-minute consultation.